Your transaction will go through faster than you say "cryptocurrency".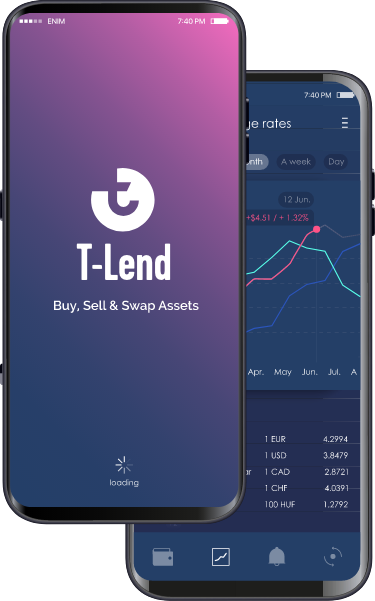 Why you should use T-Lend
Use Decentralized Applications without Knowledge
Use Farming, Liquidity Mining and Staking in three simple Steps. Earn up to 80% APY. All the decentralised Applications in one.
Zero Fees for Deposit and Withdrawals
You know how it feels when high withdrawal cost turns profitable trades into losses.
These times are over now.
Fiat Deposits via Sepa, Swift, Visa or Mastercard
You can buy crypto listed on T-Lend following the most convenient route possible – via your bank card.
T-Lend boasts competitive rates. You don't have to hop on and off to crypto exchanges looking for the best price.
We can not wait to launch T-Lend and start this Journey with you!
Sign up to the newsletter and we will inform you about launch dates.